Really...Does it get any better than this? My all time favorites!
When I was little there were three cartoons that I
ABSOLUTELY LOVED
...
(and still do)
1.The Legend of Sleepy Hollow! aka..Icabod, The headless horseman.
2.Donald Duck "Trick or Treat"
3.Walt Disney's "The Lonesome Ghosts"
My sister and my two brothers and I would all get so excited to watch these!
It was a tradition kinda like Rudolph and Frosty are at Christmas.
All four of us would sit in front of the TV with our eyes glued to it!
Now that I have a Princess of my own, I HAD to keep the tradition going.
Gosh, I would have withdrawals if I didn't get to see this movie! I've had the "Who's that walkin' down the street?" "Are they shovels or are they feet?" in my head for a few days now so... this is what we will be watching tonight! If you don't have the video, don't worry, I hooked you up...
until you can buy your own...(cause you are going to want to!)
PROMISE!
AND just because these look so darn good...I just HAVE to make some of these to go with Icabod!
Crazy for Crust
made these Candy Corn Brownie Bites. MMMM!
(she makes the yumminest looking stuff !)
Have a great day!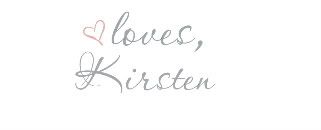 Oh, and don't forget about the week long link party I have it starts on Tuesday!