Happy Monday!
How are you all? Are you all loving this cool weather? I am so loving having my windows open and feeling the cool breeze! Love me some FALL!
This time of year Pretty Princess and I have a tradition of making Halloween dinners and munchies out of
our "Fun for kids recipe book" and I was looking for a fun and easy recipe I could make for her and the hubby before they got home on Friday. This was one of the fun Halloween foods they had in it.
(and I had all the stuff for)
They called them Magic Wands..
Pretzel Sticks,
White Chocolate(melted)
and to make them magical...you gotta have the sprinkles and chocolate chips!
You can garnish with anything you have though....
Cute and fun....they taste good too!
All you do is melt the white chocolate, dip the pretzels in it, then sprinkle right away so the chocolate doesn't harden! Now I just need to dip both ends so that Pretty Princess will eat the whole thing!
I had some marshmallows that needed to be used up... so I made some rice krispie treats shaped as pumpkins!
I just added a 3 drops of yellow and 2 drops of red food coloring to the marshmallow mixture, mixed it all together and cut them out with a pumpkin shaped cookie cutter.
Wa-lah...EASY PEASY!
Two easy recipes that will make the kiddos smile! Next up will be our mummy dogs and tatertot bugs!
and then the Pumpkin cake! Don't worry...I'll be telling you all how to make them...if you don't already know how!
Have a great day!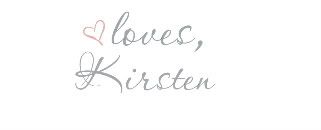 I'm linking up to these fabulous parties: