How are you all?
Well I have a confession to make, I've always been more about the cutsie Halloween decor,
NOT the scary stuff, but last year for an Enrichment Meeting a cute friend showed us how to decorate for cheap!
She said that Halloween is her most favorite holiday to decorate for! When I saw all the cute ideas she shared, I was hooked.
So, have you been saving your jars?
Do you have any laying around?
What about some that are half or almost empty that you can hurry and empty, and wash out?
You might want to look around because..
I'm going to show you how I made my Halloween-y, Spooky jar!
You'll need:
-A pickle jar
-Black Paint (spray/craft)
-Tea Bag
-Dish with warm water
-Some eyes from the dollar store
-computer /printer
-Jute
I used the font PegsannaHMK found
HERE
. Typed Out "Eyes of Newt" I used a webdings skull and added that too. I printed it out on just white printer paper. I tore the paper and crinkled it up into a ball, undid it... I put my tea bag in the glass dish of warm water and waited just a couple minutes. (I have wanted to try this!)
I put the paper into the dish and let it stay in for 10 minutes. I let it dry for about 1 hour.
(It worked!)
While it was drying I added the eyes to the jar, and painted the lid with 2 coats of craft paint.
Then I put a thin layer of mod podge onto the side I wanted to stick to the glass, stuck it on, and I wanted it to look a little wrinkly so I didn't smooth it out.
When it was all dry (about 5 more minutes) I added another thin layer of mod podge to the top of the label.
I tied some jute into knots and wrapped it around the neck of the jar(under the lid) and called it good! I Like how it turned out...What do you think?
I'll show you how I made my Macbeth Plaque and Magic Spell Book tomorrow,
and then how it all looks on my Mantel! AND I'll have some great links to share!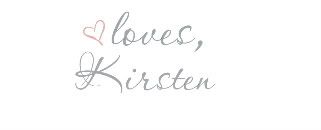 I'm linking up to these parties!