Ok..so here at Mushki Loves I have decided to dedicate this month to "Back To School!"
I'll be showing you some things I am making and inspirational fun stuff from other fellow bloggers!

Some of the things you'll find here this month will be:
-tutorials
- lunch box ideas
- printables
- fun tips

Sound fun?
To kick it off ...here's a little something I did!
A Back to School Plaque
This is a
6 3/4 square wood plaque
found at Hobby Lobby. I chose some fun fonts and arranged them using
Picasa
(you can download it for free) and it is pretty easy to use. There are a lot of tutorials out there on how to use it. The fonts you have to download to your computer first and then they will automatically work in Picasa.
Your Creative Juices
has a really great tutorial on where to find fonts, and how to download them to your computer! I love these girls!
What you need:
-Wood Plaque
-Paint/Brush
- Mod Podge
-Scrapbook Paper
-Computer/ Printer
- Krylon Clear Gloss Spray
I would love to take credit for this idea, BUT....I first got this idea from Suzanne at
Just Another Hang Up
! I've said it before, Her blog is A.M.A.Z.I.N.G. She has some great stuff over there! I make my own now that I know how to, but she actually does one for every month and she has a free printable.
Ok...so here is how I make mine. Paint your board, I always use sandpaper and distress mine. After it's all dry, apply a thin coat of your mod podge to the board. lay the scrap/worded paper onto the wood and press down evenly.
* tip: I lay a extra piece of paper on top and run my hand over it instead of the actual scrap/word paper so that the ink doesn't smear. AND to get all the bubbles out!*
Then apply a clear coat of spray to keep the words from "bleeding" when you mod podge over it.
Modpodge over the entire board. You don't need a thick layer, just a thin layer to cover the entire area.
Then guess what! You are all done! You can admire your cute plaque...and thank Suzanne for this awesome idea!
The plaque looked lonely, it needed some fun stuff... so I had a apothecary jar that I filled with a few crayon boxes, some erasers, some pencil sharpeners,a roll of tape,glue sticks, a couple rulers,scissors, pencils, mini notepad, a pen, colored pencils...you can use anything you have on hand at your house! Then I added a few styrofoam apples just for fun!
Oh my cuteness! I'm lovin' it! AND the best thing about his decor is all the school supplies are on sale right now! Talk about double duty!

YAY!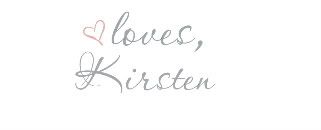 I'll be linking to these great parties: