Hi you guys!
Last night I was reading one of my cookbooks and I came across a recipe that my Mom used to make. "Peanut Butter Squares" I haven't made these for a while and they are my hubby's favorites, so I thought I would make him a little something that is Oh so yummy for my his tummy! These are really simple and really good!
What do you think? Look good? Want a closer look?...Mmm.K!
Are you drooling yet?
I was...Sorry...I couldn't resist!
But guess what...I'll share the recipe with ya because that would just be rude if I didn't...Huh!
Peanut Butter Squares
1/2 C. Butter
1/2 C. White Sugar
1/2 C. Brown Sugar
1/3 C. Peanut Butter
1/2 tsp. Soda
1/2 tsp. Salt
1/2 tsp. vanilla
1. C. Flour
1 C. Oatmeal
1 pkg. Chocolate Chips
Cream together butter,sugars,peanut butter, add soda.salt,flour and oatmeal. Spread in a 9X13 pan. Bake 12-15 minutes at 350 degree. Sprinkle with Chocolate chips, let them melt so they will spread. Let cool and frost..
Frosting:
2 C.Powdered Sugar
1/2 C. Peanut Butter
Enough milk for a smooth Consistency
Printable Recipe
Pretty Princess and I will be doing makeovers tomorrow...
what am I getting myself into to?
Watching the twilight DVD's making popcorn and just "hanging" out together! I'll be posting some of our fun!
Have a great day!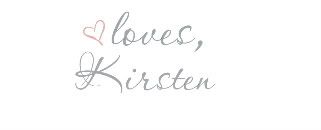 linking up to these fabulous parties: