HEY you guys!
Do you want to learn how to make a simple Menu Planner Today? Well then stick around cause today I'm going to show how to make one like this!
What you need is:
- A 8.5 X 11 frame
- Scrapbook Paper
- Computer/Printer
*OPTIONAL*
-Paint
-Stain
Okay, so let's get started. I got this frame at the dollar store. They had black ones, silver ones, all different kinds I just grabbed the plain one so I could paint it. Oh, and you could also check out your local thrift store too.
1.Paint it, and stain it if you chose to.
2. Find a cute font on your computer that you want to use. If you don't have any that you like, I found this great "How To" at
Your Creative Juices
.Not only do
they have a list of some great places to get fun fonts and tell you how to download them to your computer. It was super easy and you end up with cute fonts that YOU like! Plus their blog is choc full of SUPER CUTE stuff!
*Revised* The font I used for this menu planner is called Mr.and Mrs. Popsicle.
3.Type out the header, here's an example of a few.
Bon Appetit....What's Cooking?...Menu
(Be sure to center it.)
4.Then type out the days of the week.
(Be sure to change the margin back to the right side, unless you want it all centered.)
5. Stick your cute scrapbook paper into your printer and print your menu onto it.
6. Cut your paper down to the size you need it to fit in your frame.
I layed the glass right on top of the paper
Trace around the glass with a pencil so you know how much of the paper you need to cut off, and plus you can center it a little better too.
Cut the paper to fit into your frame....put the paper inside of the frame and stand back and take a looky at what you did!
Get a easel, and a dry erase maker and you are set to write down what's on the menu this week!
Does planning a menu really work!
Yes...I find that if I plan out for the week what I'm having , I stick to it! So yes, it does work. Now, your might be wondering if I have days,
that
I just don't want to cook? Sure do! Good thing take out is convenient for my lazy days! But this really helps when planning a grocery list, plus If my hubby and Pretty Princess help with the planning it makes it easier too!
What do you think? Pretty easy? Pretty darn cute? There are so many possibilities to change this cutie up, you can embellish it to match your kitchen, change color of paint,paper and fonts!
I am having my second
giveaway
and this little cutie is it!
To enter to win this Menu Planner
1. Become a follower of MushkiLoves and leave a comment telling me you are my newest follower.
Found on the left hand side of this blog.
Then come back and let me know your like me on Facebook too for a second entry!
**Be sure to leave a comment both times! It will increase your chance to win***
AND
if you are already a follower or like me on Facebook! ENTER!
Winner will be announced on Tuesday May 17th in the morning!
Good Luck everyone!


*Revised* 5-17-11 This giveaway has now ended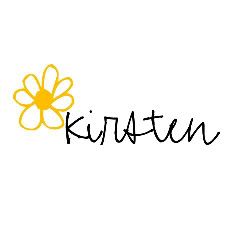 I'm linking up to these fabulous parties: