I just couldn't resist! Today is "What's happening Wednesday" and I'm gonna show you how to make some carrots! No, not the ones you eat...ones you can decorate with! Mr. Hippity Hoppity...aka "The Easter Bunny" is coming soon! I thought he might like some extra big carrots....he,he,he.. Ahem... I saw a version of these at
Sassy Style Interior Redesign
sometime in the fall and I knew I wanted to make some for Easter. I did two fabric ones, I didn't like mine as much as I liked hers ...so
I went and got some yarn that was actually called "Carrot" I thought hmmm...carrot...ya, that would work!
What you need to make your own is:
- Styrofoam Cones
- Glue Gun
- Yarn
- Green Grass
- Scissors
- Orange Fabric (optional)
I got everything at the dollar store EXCEPT: Yarn and Fabric those I got at walmart..
(I didn't add the fabric in the picture)
The Styrofoam is awesome because you can just squish it with you fingers and form it any way want.
At first I used a knife to cut it, but it left "sharp edges" that I would just press down with my finger so, I just used my
good ole'
fingers.
just press the top and tip into rounded shapes, and then just press indents throughout the "body" of it!
Dab a dot of Glue on the tip and hold it there for a sec until it firms up.
I used two strands at a time. On some of them I twisted the yarn and some I just did straight, it's really up to you what you want to do. Make sure you dab a little glue every so often and just wrap it around the cone!
When you get to the top, this is where I left a space that I could shove the "grass" into it. After did that, I just finished wrapping the yarn until the cone was completely covered.
I have had a hard time deciding where to put these cuties... Basket? Apothecary Jar?.A repainted tin?
This fun trunk?
I think I found there new home!
Until tomorrow that is....
What do you think? If you decide to make some..I would love to see what you do with yours!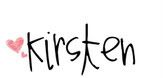 Linking with these FAB parties:
Monday:
Between Naptime on the Porch
Skip to My Lou
The Creative Girl
Making the world Cuter
Sumo's Sweet Stuff
Keeping It Simple
The CSI Project
Craft-o-Maniac
Coastal Charm
Tuesday:
Tip Junkie
All Thingz Related
Lady Bug Blessings
All Things Heart and Home
Sassy Sites
Show and Tell
Run With Glitter
Sew Chatty
Sugar Bee Crafts
Wednesday:
Lil Luna
Creations By Kara
Seven Thirty Three
Sew Much Ado
Tea Rose Home
Savvy Southern Style
Thursday:
The Shabby Chic Cottage
Some What Simple
Firefly's and Jellybeans
House of Hepworth
Paisley Passions
Saved by love creations
A Glimpse Inside
Everyday is a Celebration
Friday:
Finger Prints on the Fridge
Whipperberry
The Shabby Nest
Romantic Home
Finding Fabulous
Tidy Mom
Paisley Passions
(food fun)
Sassy Sites
Spunky Junk
Chic On a Shoestring
Simply designing
A Little Knick Knack
Beyond the Picket Fence
Saturday:
I heart naptime
Tatertots and Jello
Spunky Junk
Be Different Act Normal
Funky Junk Interiors
A Little Lovely
Flamingo Toes
Sunday:
Under the Table and Dreaming