Hey! Today is Recipe day! Who can resist a really EASY and YUMMY recipe? Not me that's for sure! This is from the cookbook that I shared the Big, Fat,Chewy Chocolate Chip Cookies found
here
. I LOVE this book. These rolls are like heaven. I try really hard to just have a taste because truly if I started eating them I might not stop and end up so sick! They are that good! OK
enough of my rambling! I will SHARE!
PARMESAN ROLLS
14-18 Rhodes Frozen Dinner Rolls
5 Tbsp. Butter
1/2 C. Parmesan
1 tsp. Garlic Powder
Preheat oven to 350 degrees. Spray Bundt pan with nonstick spray, then fill the bottom of the pan with one layer of frozen rolls. Melt the butter in a bowl, and then add Parmesan & garlic powder and mix. Pour over the rolls and let rise to the top of the bundt pan. Cook 18-20 minutes or until golden brown.
Printable Parmesan Rolls Recipe
Ooh...and I even took pictures as I went...
'cause I'm practicing my photo skills.
I have also made these without a bundt pan so if you don't have one no biggie..just put them in anything you have. They'll still turn out! PROMISE! I started the "raising" at about 12:30 (noon) it took them 'til about 4:00 to be ready. You got to try them.... MMMM....and so worth it!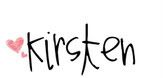 Linking to these Fab parties: